Smart technology for retrofiting
Replace any alarm panel without changing resistors in each sensor. In TrikdisConfig you can set what resistor nominal value is used with FLEXi. This saves a lot of time during a retro-fit installation.
Read more
FLEXi expandable up to 32 zones and up to 16 OUTs. Also add additional VHF/UHF band radio or SigFox channel and achieve reliable multi-path communication.
FLEXi is a hybrid security control panel with onboard WiFi and 4G, 2G or Ethernet connectivity. The unique feature set allows you to use this panel both in intrusion alarm and automation installations.
Monitor security system, control it remotely, and get real-time notifications.
Protegus 2 is a home monitoring app that provides peace of mind by both securing and monitoring your property. Once activated, it records and sends you real-time alerts if an intruder breaks in, nearby emergency situations, and live video streams from your house when things get interesting. Linking to a mobile app means you can take action from anywhere in the world. Protect what matters most from the comfort of wherever life takes you.
Learn more
Start journey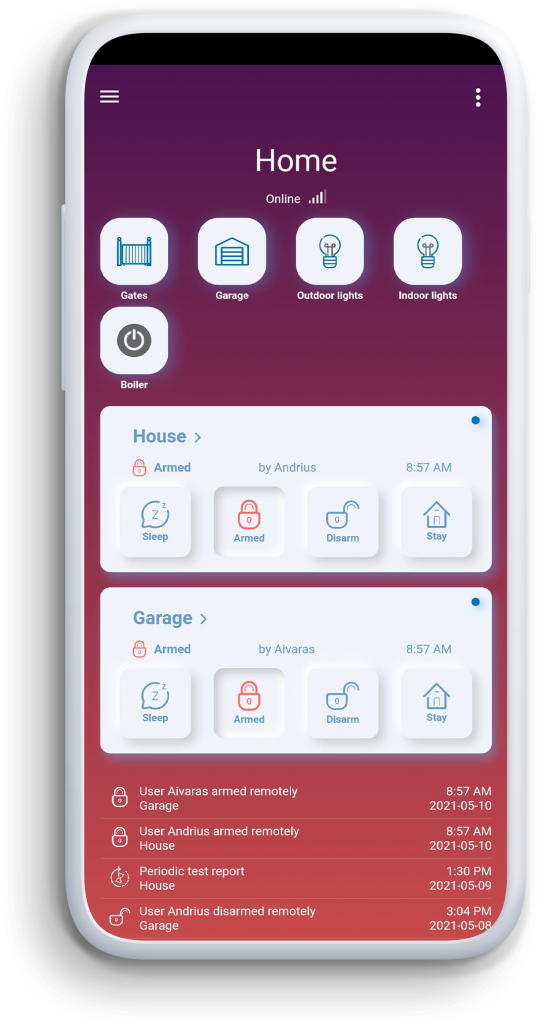 Remote programing
The app Protegus 2 now has a new Advanced settings feature. It has been created with the aim to make everyday work easier by integrating all TrikdisConfig features in one simple app.
More about